5.
A

 

super-cool wall-art holder

 

with slots to hold your favorite lipsticks. Not only will it be a piece of art on your wall, but it will be super convenient when you are looking for the specific lipstick that matches your outfit. Now you know exactly where it is.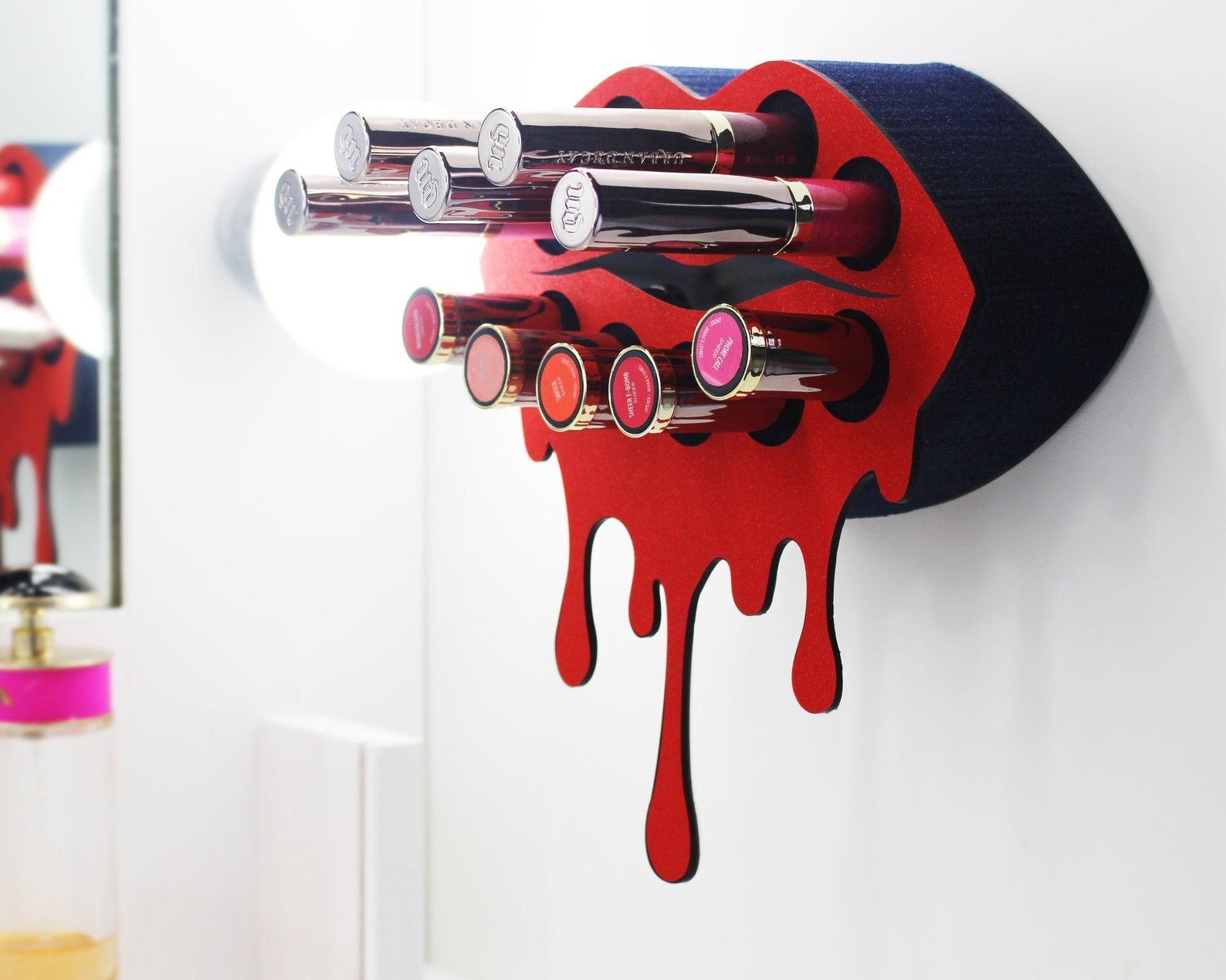 Makeup In Place is a Florida-based small biz that specializes in these super fun and practical makeup organizers. 
Promising review: "I love this lipstick holder!! It's practical but also a fun decoration for the wall. It's really well made. It is also packaged beautifully!! I really love it!" —Adriana W